Patetismo


Performance
Fugaz: 1era. Feria de Arte de Performance del Edo. Lara
Barquisimeto, Venezuela
2012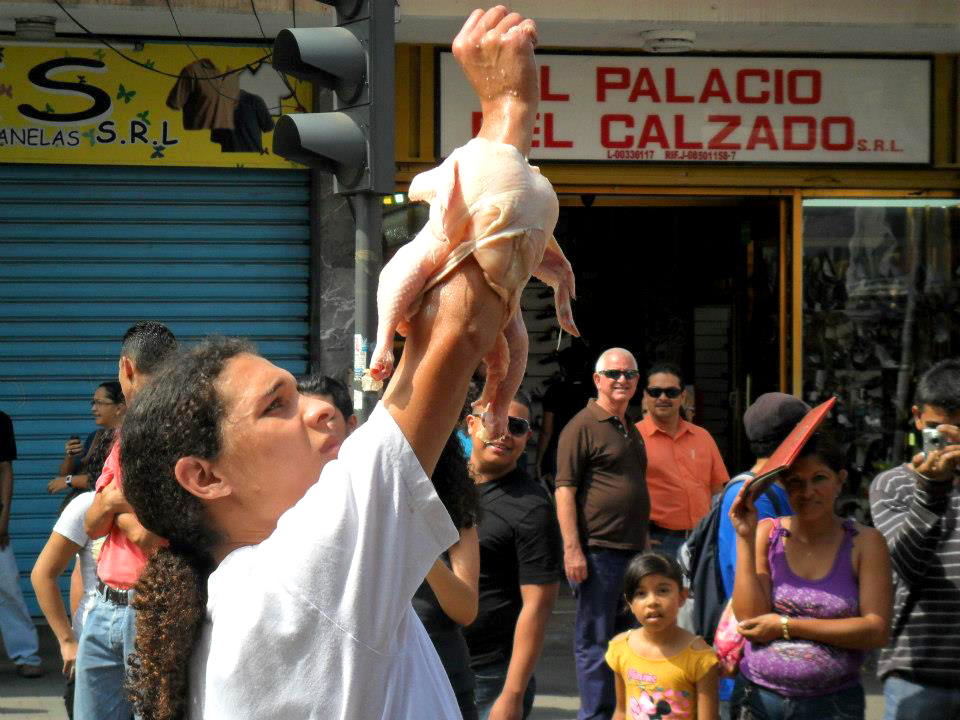 As poverty conditions were getting worse in Venezuela because of Hugo Chávez' economic policies,

the government's food programs became one of the regime's instrument of control over the peopl

e, being used create electoral databases and electorally commit the population. The evolution of these policies became what today is known as

CLAP

. Chicken was one of the main subsidized products, hence, becoming a symbol of this oppression. In this performance, I sought to subvert this power relation by applying my dominance over a dead chicken.

I get in the space with a bag taking a raw chicken out of it. I manipulate the chicken making it dance and shake. I spank it, throw it upwards. Then I tie it up with a thick cord and make it twirl through the air. Then I take out another chicken acting similar before proceeding to the climax: the fisting.